Desired Performance skills of a Zaleos' Engineer
Skills descriptions for Software Engineer growth & development at Zaleos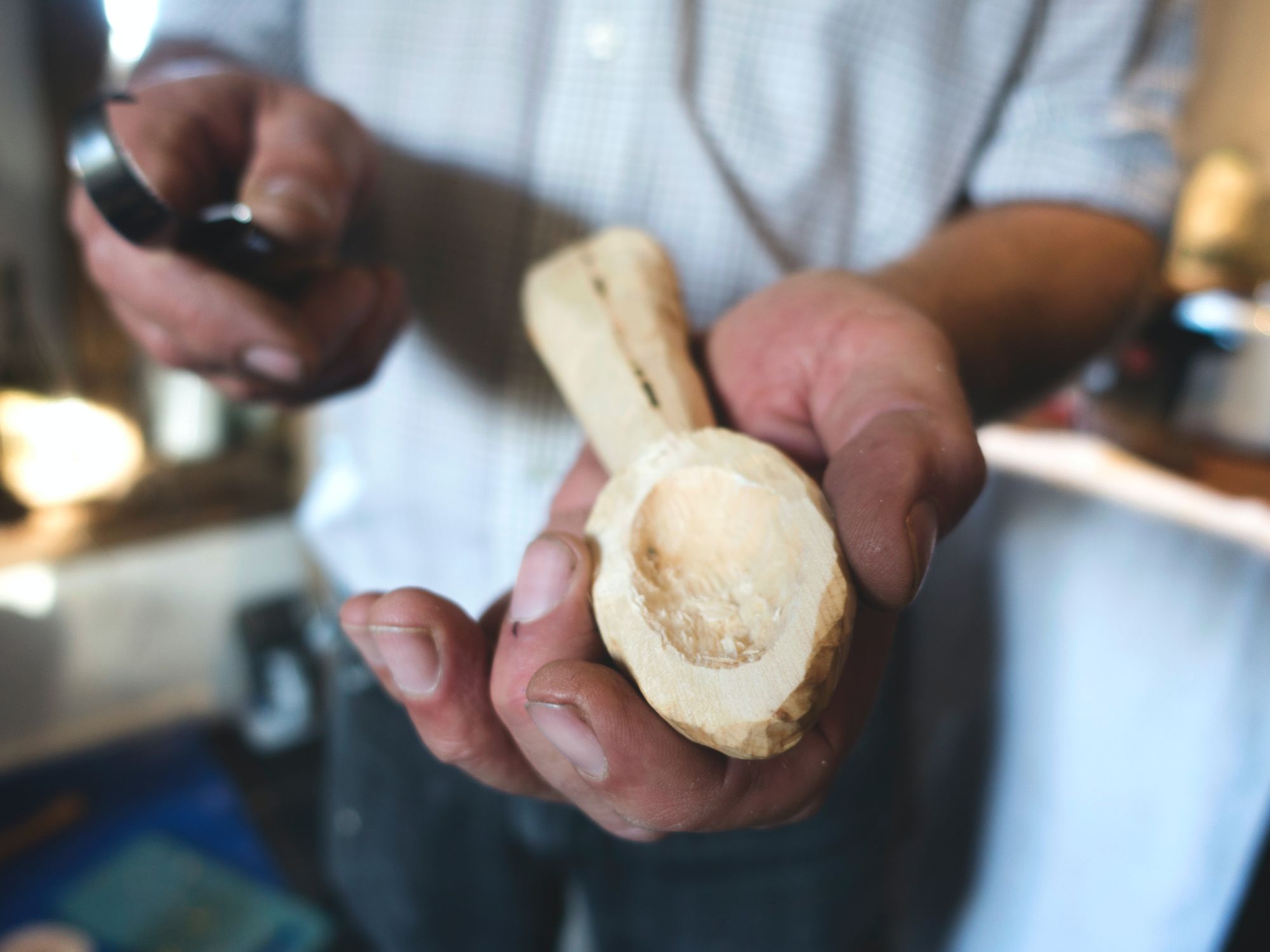 This post is part of the Software Engineer growth & development at Zaleos blogpost, describes the vertexes of the Software Engineer Skillset Hexagon.
---
1) Tech Skills Vertex

Problem-solving: Using clear, logical steps and excellent judgment to understand an issue from all angles before executing an action. Breaking complex problems into their component parts. Researching, collecting data, and evaluating the best solutions to achieve the end goal. Designing and executing a plan. Assessing the effectiveness of your interventions. Avoid being over-structured if there is no need.
Creativity: Proposing non-standard solutions. Coming up with easy/effective solutions to hard/big problems. Being creative, thinking differently or unconventionally. Using new perspectives. Having a creative eye to spot trends that others may not find.
Innovation: Proposing new methods. Bringing in new ideas from the outside world to improve current procedures. Detecting current drawbacks or bottlenecks and coming up with better tools and solutions outside Zaleos' tech stack.
Expertise and Mastery: Being the subject matter expert in a given topic, scenario, or situation. Being able to help the team because of your high awareness, familiarity, and understanding. Acquiring the respect, and trust of your teammates. Providing valuable insights that usually set the correct path to find the best solution or answer. Getting the expert status because you've demonstrated deep knowledge via meritocracy.
---
2) Performance Skills Vertex

Delivery Capability: Getting the job done in a timely manner. Providing results. Sticking to deadlines and completing any tasks you are assigned. Budgeting your time so that you complete each task by a given deadline without feeling overwhelmed. Multitasking when needed. Avoiding procrastinating. Being efficient and focusing on the ultimate goal and continuing to work toward that result with persistence and determination.
Delivery Quality: Paying high attention to details. Providing clean and polished solutions that don't require more intervention or improvements from other teammates. Making remarkable decisions to pursue easy solutions rather than complex ones. Avoid over-engineering, complex, or dirty solutions. Providing automated rather than manual solutions.
Autonomy: Avoid needing constant supervision or guidance to obtain the best results. Getting yourself out of trouble. Becoming empowered to overcome hurdles on your own. Avoid interrupting teammates for troubles you should tackle yourself.
Activity: Providing regular up-to-date status of the work you're in charge of without being asked. Constantly checking-in so other team members can take action about your work-in-progress. Empowering transparency as part of the daily routine.
---
3) General Vertex

Overall Impression: I'm glad to have him as a team peer. This person is easygoing and is very easy-to-work-with. I like to be paired with him/her. I feel comfortable being close to him/her in a work environment. If I get a chance to create my own team from scratch in the future, I would definitely think about this person.
---
4) Attitude Skills Vertex

Ownership and Accountability: Committing yourself to do something with a clear understanding of expectations. Holding yourself accountable for your own actions. Believing that taking action is not someone else's responsibility. Accepting the consequences and results.
Proactivity: Being an active participant, not an idle observer. Taking initiative on your own. Anticipating and preventing problems. Avoid making laid-back mistakes. Encouraging self-starting and ambition. Avoid getting blocked, explaining that you need assistance when you do. Leading moving things forward.
Flexibility and Positivity: Accepting new adjustments and immediately looking for solutions. React quickly and adapt to last-minute changes. Improvising and shifting strategies to meet different types of challenges. Carrying a positive attitude with you. Keeping a can-do attitude. Avoid relying on an outside source of positivity. Zapping negativity when required. Stopping negative self-talk.
Respect: Conveying friendliness for others' ideas. Showing politeness. Speaking calmly in stressful situations. Explaining a difficult situation without getting angry. Communicating without criticizing or blaming. Calming-down a client by recognizing and responding to their complaints. Avoid being arrogant or aggressive.
---
5) Communication Skills Vertex

Clarity and Concision: Articulating ideas clearly to others. Conveying messages concisely using as few words as possible. Saying just enough – don't talk too much or too little. Communicating just what your audience can understand and cares about.
Confidence: Avoid making statements sound like questions. Believing in what you're saying and willing to follow through. Building buy-in to an idea. Being able to persuade an individual or group. Advocating for yourself and your causes.
Listening: Actively listen to others. Showing empathy. Refraining from speaking too often or interrupting others. Paying close attention to what the other person is saying. Asking clarifying questions. Rephrasing what the person says to ensure and demonstrate understanding. Anticipating the concerns of others. Asking open-ended questions to stimulate dialogue.
Language: Using rich vocabulary. Being easily understood. Articulating clearly and smoothly. Using grammar structures correctly. Speaking like a native. Paying attention to the correct use of body language (eye contact, relaxed position, friendly tone).
Presentations: Preparation of content material. Managing the event. Coping with nerves and overcoming fear. Presenting data. Dealing with questions. Following-up contacting the audience and analyzing feedback. Becoming a great public speaker.
---
6) Team Skills Vertex

Sharing: Sharing your knowledge and procedures to help the team. Letting the team know your successes and failures in order to prevent them from the same pain. Encouraging the creation of shared knowledge practices or collaborative written guides. Using self-disclosure to encourage sharing. Giving credit and kudos to praise and honor achievements. Not oversharing or showing off.
Mentoring and Feedback: Stepping-up and coaching a teammate who needs help until he learns the skill or how to carry out the task himself. Motivating other teammates and making them better. Being open to suggestions and receiving criticism without defensiveness. Requesting and providing feedback in a constructive manner emphasizing specific, changeable behaviors. Avoids taking things personally.
Conflict Resolution: Identifying the source of the conflict. Empathizing with the other person's viewpoint.  Tempering your emotions. Being calm. Identifying solutions both disputants can support. Agreeing. Seeking compromise and avoiding punishing. Moving past the conflict without holding resentments or anger. Willing to forgive and forget. Giving other people the benefit of the doubt.
Socialization: Genuinely connecting with people in a way that creates a sense of community and a familiar feeling. Interacting with your team rather than isolating in your cell phone. Impacting positively on the team's atmosphere. Caring and having fun together. Building a strong professional relationship with your teammates and clients.
Time Management: Showing respect for your time and your teammates' time as one of the most valuable resources. Knowing when to use the best communication tool (email, Slack, meetings, in-person). Being able to respond without delay or hesitation. Providing prompt responses (including ACKs) and having the discipline to provide instant answers. Knowing when to wait and not interrupting. Being on time for meetings.  Having an exemplary work-life balance.
---
References
Skills and defined vertexes have been put together and inspired by the following references: